Are you under pressure to reduce IT spending?
Would you like to deliver
strategic value to the business?
Home > Solutions | Server Virtualization
Are you under pressure to reduce IT spending? Would you like to deliver strategic value to the business? S5 Maximum Virtualization Solution
Money doesn't grow on trees and neither does your business. It's time to get smart about server utilization. Virtualization can deliver value to your company by reducing the number of physical servers needed to run your workloads. Consolidating workloads conserves server resources and ultimately leads to a reduction in IT spending. Additionally, a well designed virtualization strategy provides the benefits of:
High Availability
Disaster Recovery
Decreased backup windows
Fast provisioning of new servers
Better server management
Meeting corporate green initiatives.
Learn about the immediate ROI value of Server Containment, the ongoing savings that can be maximized with Server Consolidation, and the risk reduction from Virtualized Disaster Recovery and Business Continuity.
Are You Ready to Get Started?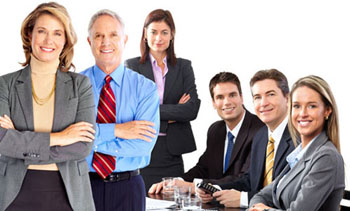 Server virtualization offers tremendous value and a return on investment for most organizations in less than 1 year, but there is risk in migrating production servers to virtualization. These risks can be managed with:
The proper planning of your datacenter virtual infrastructure
Assessing which servers are good candidates for virtualization
Designing the storage, servers, switches, and software
Evaluating your software options – VMware ESX, Citrix XenServer, Microsoft Hyper-V
Properly Implementing the solution
Measuring the results of an Energy Saving Datacenter with reduced IT spending on servers, Rack Space, and Server Management.
Virtualization Advisors has developed an ecosystem of tested and supported products and services called Server Virtualization Maximum that eliminates the risk, expense, time, and guesswork of developing a custom solution. Server Virtualization Maximum has been tested for compatibility, is fully supported, and tuned for maximum results.



Storage
Switches
Servers
Software
Services


You can select the combination that best suits your needs and budget while having the peace of mind that it will all work as designed.

Start a conversation with Virtualization Advisors if you are looking for a partner that can help guide you through the virtualization process. Use our professional consulting advice based on practical experience to maximize your savings and return on investment. You can leverage our expertise to avoid the pain and frustration that can arise from doing it yourself.