Unified Communications
keeps the lines of communication
open in your company.
Home > Solutions | Disaster Recovery
IP Phones and Unified Communications keeps the lines of communication open in your company.
Discover the flexibility and versatility of Unified Communications and a dependable cloud-based phone system, delivered by a company dedicated to unparalleled support, advanced communications products with game-changing features and voice apps, at a price any small business can afford.
Getting Started
Hosted PBX VoIP: Benefits
Ultimate flexibility
100% scalable as big as you want to grow!
Security and Reliability
Simplify Communications Management
Get the best calling features without purchasing equipment
Lower ongoing maintenance costs
Unite all your workers, regardless of their physical location
Easy to learn and use
Be more responsive to your customers
Ultimate flexibility - One of the primary benefits of choosing Hosted PBX is flexibility. Nothing matches Hosted PBX for companies with an outside salesforce, multiple locations, remote workers or work from home employees.
100% scalable as big as you want to grow! - Scale your business simply and cost effectively by ordering exactly the number of phone extensions you need with the features you need now. As your business expands or contracts, easily upgrade or downgrade your service with a quick call to Customer Support.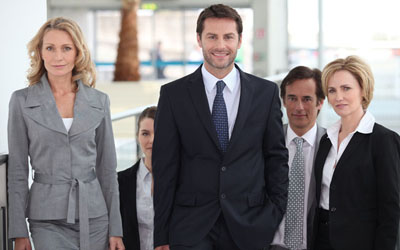 Security and Reliability - With fully redundant geographic hosted server locations in Denver, Co and Irvine, CA, and carrier-class equipment with backup power systems and secure co-lo facilities, we offer outstanding reliability for your company's mission-critical communications.
Simplify Communications Management - Because there is no equipment to maintain and support, and since we provide full support from your desktop to your final calling destination, you can rest assured that you've simplified at least one area of your business.
Get the best calling features without purchasing equipment - There are breakthrough calling features being added to our service on a regular basis. Keep up with the latest productivity enhancing solutions and applications without buying any equipment. No Capital Expense! No depreciation, no financing of equipment. Never get stuck with obsolete phone system equipment again. Pass that responsibility to your service provider.
With hosted PBX service, there is no need for customer premise equipment (CPE), dedicated telephone equipment that resides at your office – as is necessary with traditional PBX systems. Instead, your incoming calls are routed to the secure data center where our carrier-class system determines where to transfer the call, swiftly forwarding it to the appropriate extension at your office.
Lower ongoing maintenance costs - Moves, adds and changes are easily accomplished through an administrator interface or a quick phone call to customer support. Plus you never need to upgrade your software or repair expensive and sometimes-finicky premise based PBX equipment
Unite all your workers, regardless of their physical location - All employees can access the full features of your phone system whether in satellite offices or home offices, anywhere, any time. Save money with free on-net calling. All calls between your connected offices and remote workers are free.
Easy to learn and use - What good are advanced calling features if they are buried behind cryptic commands like "*45" on your phone's keypad? Advanced features are accessible, intuitive, and easier to use through a "point and click" web interface.
Be more responsive to customers - With advanced calling features like simultaneous ring, you'll be more in touch and responsive to your customer's needs…a must in today's competitive marketplace.
Start a conversation with Virtualization Advisors if you are looking for a partner that can help guide you through IP Phones and Unified Communication. Use our professional consulting advice based on practical experience to maximize your savings and return on investment. You can leverage our expertise to avoid the pain and frustration that can arise from doing it yourself.